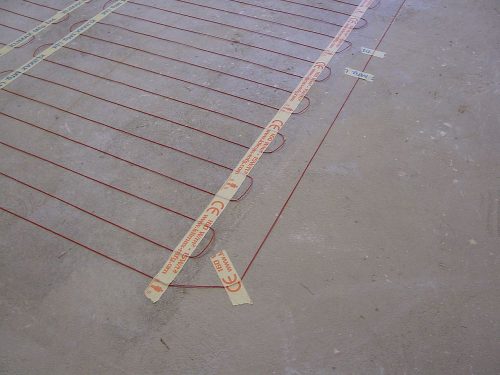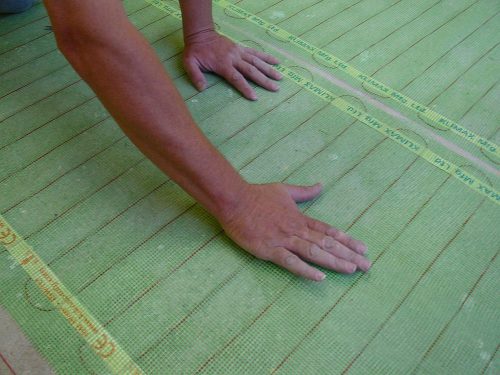 Q?

Where can I install Coldbuster DIY underfloor heating kits?

A.

The kits are suitable for under tile and under laminate heating.  You can install Coldbuster in any room of your choice, including bathrooms and kitchens!

Q?

How safe is the heating system in the bathroom should the floor get wet?

A.

All COLDBUSTER® heating elements are waterproof and have a full earth screen for electric safety. When wired correctly, there is no risk of electric shock whatsoever.

Note that floor heating must be connected through an ELCB (Earth Leakage Circuit Breaker).

Q?

How do I calculate the amount of heating I would need?

A.

The sizes are precalculated for you!  Simply measure the size of the room you wish to heat and refer to the selection tables provided.

Q?

Can COLDBUSTER tile heaters be repaired?

A.

Yes! Each COLDBUSTER kit includes a KlimaGuard installation monitor that will alert you to any damage of the element during installation and tiling.  Should the KlimaGuard sound an alarm, stop the installation and call the COLDBUSTER helpline.

Q?

Can I run my COLDBUSTER floor heating system off a normal plug point?

A.

Yes, you can.However, if your heaters exceed 3.3 kW you will need to get a qualified electrician to make provision for a separate supply from your Distribution Board.

Q?

Should a qualified electrician be called in for final electrical connection?

A.

This depends largely on your electrical knowledge and experience.

All COLDBUSTER® heating products have been designed with your safety in mind and are fully earth screened;  however proper installation is paramount to ensure safety.

Please follow the installation instructions carefully.  If in doubt, employ a competent person to install or check your heating system.

Q?

How does the system affect my energy consumption?

A.

Energy consumption depends on each individual's comfort needs.  However, 1kW of underfloor heating will be more efficient and cheaper to run than a 1kW conventional heater, due to thermostat control and the even spread of the heating over the floor surface.

Energy efficiency can be further optimised by installing insulation in your floor below the heating element.

Q?

How long does the system take to heat up?

A.

Average response time is from 30 - 45 minutes, depending on the type and thickness of the flooring.  Typically the floor temperature increases by 4°C in the first half hour after switching on.

Q?

Why do I need a thermostat?

A.

A thermostat will ensure optimum comfort while running the system cost-effectively.

The desired temperature (called the setpoint) is dialed or programmed into the thermostat.  The thermostat switches the heating on and off to keep the room temperature at this set point.

In this way, energy consumption is reduced because of the heater not demanding a continuous supply of electric current.

Q?

What about electrical compliance?

A.

The COLDBUSTER® underfloor heating system is classified as a fixed appliance, and as such does not form part of your house wiring system.  The heating will be disconnected during testing for electrical compliance.

Q?

Is there a support line I can call for assistance?

A.

We have a professional advisory team on standby to consult with you.  Should you need assistance call the COLDBUSTER helpline: 0860 554 629.